We are all wondering the same question right about now, it is how do we open and get back to doing what we love to do?
How will that really look? So many unanswered questions at the moment.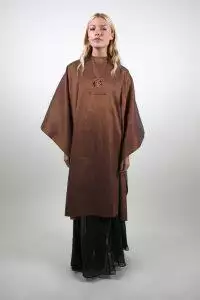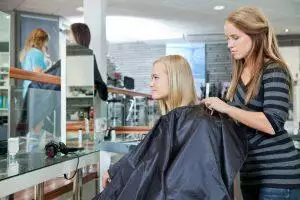 How do we all protect ourselves and our clients and staff?
Here we are putting in sanitizing stations, much like they have in some grocery stores now to help.
I have separated the sewing machines so they are further apart from one another and moved around the work stations a bit so everyone will be a little further apart.
I have put Clorox wipes in all the restrooms and bought lots of hand sanitizing solution to be used.
I have been busy sewing face masks for donation and sale so we will have those available too, but not sure we will all want to wear them and it makes communication a bit of a challenge.
As a salon owner or operator, I am sure you are all asking yourselves the same questions.What will this look like? How do I make sure that my clients are getting the experience that they love and have become accustomed to?
I for one can hardly wait to get my hair colored and cut. I see my grey roots and have been patiently waiting and waiting!
I know that many of us are struggling with just keeping our heads above the water and trying to figure our all the PPP and SBA loans that are available and what will be best for us.
These times are really trying for all of us!
Shows are Cancelled
With both of the spring shows, IBS New York and ABS Chicago being cancelled we will not be able to see many of our customers and we miss you all dearly!
Me I love the ability to interact with all of you at the shows and am looking forward to a time when we can do that again. Some things are not the same over the phone or internet!
I hate to sound too much like a sales person, but realistically we all need to be thinking about the best ways to move forward. One request that I have heard several times in the last few months has been for additional capes. From a sanitary aspect, going forward using the same cape from one client to the next will probably never work, even for just a quick cut. We have had requests for disposable capes, but I am really not sure that is the direction that we need to move to. It still needs to protect the client and throwing all that plastic away just bothers me. As a business owner, I am looking into the possibility of getting rolls of plastic to use but am hoping that we do not need to go there. Wrapping your clients in plastic is somehow not the experience that I believe they are looking for.
Our capes are made from a fabric that is coated and provide your clients with great protection. They are also large enough to completely cover both the front and back of the client. They are made to be washed on a daily basis and the quality withstands years of use.
We use high quality stainless steel snaps that are rust proof and are made to last.
How do we assure our staff is protected? Should they wear aprons or uniforms? What will work the best. Do we need gloves at all times?
Staying Healthy
At home, when we are out we come home and throw our clothes in a garbage bag and then I dump them into the washer. It has taken a little getting used to, but it works and keeps us all healthy.
As the time goes by, we will all figure out what will work best for each one of us, there might be mandates and more regulation that we all need to adhere to but hopefully not too many!
We would love to be of help in anything that you might be needing for your salons when you re open.
We are offering a discount for any items that you may be needing thru May 15th. The coupon code is Back2020.
Please do contact us should you have any questions or concerns that we might be able to help with.
All the best to everyone as we recover and get back to doing what we love!