Robes, capes and aprons that last!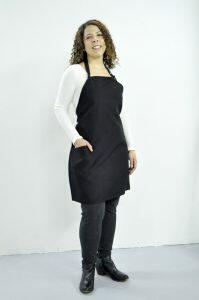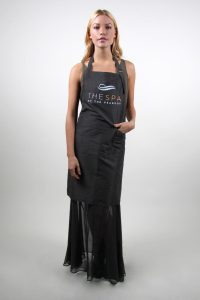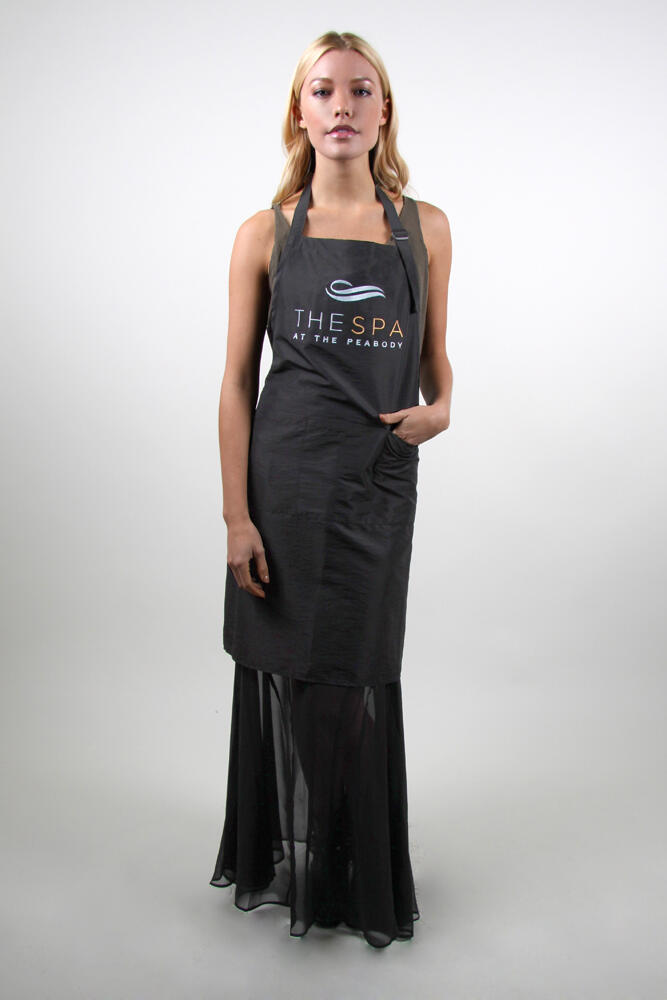 I recently read an article from NPR about how in today's world that clothes were becoming a disposable item and not made to last! Not so with our items! Did you know that we have some customers that have our robes and capes in use for over 8 years and they are still using them! What a great testament to our quality merchandise. I am so fussy about the fabrics that we use and have rejected shipments before as they were not up to my standards. Not only is it easier on the budget but it is better for the environment to invest in apparel that will last wash after wash and hold up. Some of our aprons are even double stitched on the straps to give added stability. One like that is our style # 690, the classic Soho apron . 
This apron and many of our aprons like our style # 190 buckle apron feature double needle straps at the neck for added stability. We also now use a special machine to tack the belts on the backs of the robes. It is called a Bartack machine and is used frequently on jeans pockets for extra strength at the pocket tops. This assures that your belts will not fall off in the wash or get lost in the salon. All of our capes are double hemmed all around the seams and finished with a sturdy binding at the neckline. Then we put our rust proof snaps at the neck. Since all our garments are made in our own factory it is easy to frequently check the quality of the sewing and finishing. This ultimately brings our customers clothing that lasts year after year and are proud to put on your clients. Nothing worse for your image than asking your clients to wear a robe that is falling apart or not attractive!