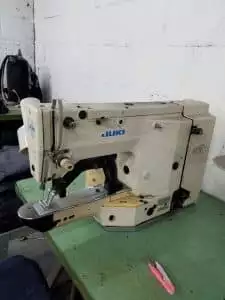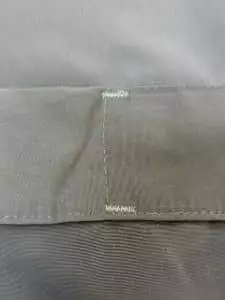 What makes our salon robes last so long?
We use only the top quality fabric that is available to us. Because all our robes are made in our facility we are able to over see the quality and how it is sewn together. I want to make sure that I would want to wear any of the robes that we sell. Your customer is in your chair to be pampered ! Make sure they love what they are wearing. That is what I love about the Peachskin, it feels like silk on the skin but wears like iron!! Like our most popular robe Style # 87P
In the sewing world how many stitches per inch of fabric make a difference if you want your salon robes to hold up for years and years. We always set our machines at 10 to 12 stitches per inch which gives the seams extra strength. We also use a heavier thread on all sewing operations. We also Bartack the belts onto the back of the robes so they will not loosen in the wash. What is a Bartack? It is those tight stabilizing stitches that you find at the top of your jeans pockets and at the end of the fly of your jeans. I have attached a picture so you know what to look for. The Juki machine is what makes those stitches that look a little like a zigzag stitch. Every belt has 4 of those , one at each corner so it really holds!